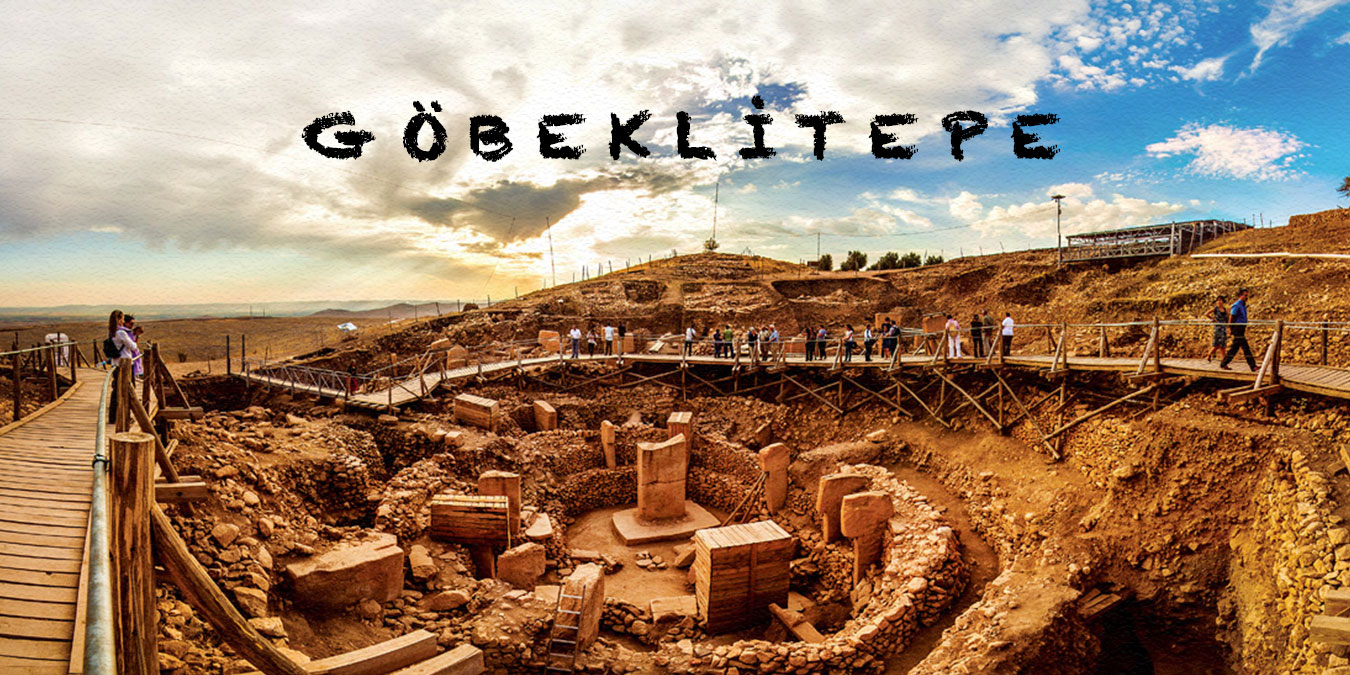 World's Oldest Temple to be Restored
The ancient Göbekli Tepe site in Turkey has rewritten the early history of civilization.
The oldest monuments in the world will soon receive a makeover. A new project will promote and preserve Göbekli Tepe, home to the oldest temple structures ever discovered.
Turkey ultimately hopes to boost tourism on the site, in a region where tourism has declined due to the nearby Syrian conflict and refugee crisis.
Since excavations began in 1995, the site in southeastern Turkey has changed the way archaeologists think about the origins of civilization. The circular structures, with their carved stones and distinctive T-shaped pillars, are more than 12,000 years old - older than the invention of agriculture or even pottery.
Early data has reinforced the idea that agriculture has led to civilization. Scholars long thought that when hunter-gatherers settled and started growing crops, the resulting food surplus made it possible for people to organize complex societies.
Göbekli Tepe calls into question that conventional wisdom. Klaus Schmidt, a German archaeologist who led excavations at the site, argued before his death in 2014 that it might have worked the other way around: the huge labor force needed to build the enclosures forced people to develop agriculture as a way of predictable food offer - and maybe drink - for employees.
At the World Economic Forum in Davos, Switzerland, the Turkish Doğuş group will announce on Wednesday that they plan to spend $ 15 million on the project over the next 20 years, in partnership with the National Geographic Society. "Göbekli Tepe is our zero point in time," Doğuş Group chairman Ferit F. Şahenk said in a press release.
Earliest religious site?
Newly collected evidence of excavations at the site supports Schmidt's argument that the dawn of civilization spurred the invention of agriculture. In the center of each monumental fence are two long T-shaped pillars carved with stylized arms, hands and loincloths. The largest weighs more than 16 tons. Retrieving and moving them from a nearby quarry has been a huge challenge. It took hundreds of people and enough food to feed them all.
But archaeologists have yet to find evidence of permanent settlement in Göbekli Tepe. A recent suggestion is that the site was a regional gathering place. It is situated on top of a bone-dry peak, with impressive views of the surrounding mountains and the plains to the south.
"At the time, people should meet regularly to keep the gene pool fresh and exchange information," says Jens Notroff, an archaeologist from the German Archaeological Institute who works on the site. "It's a milestone. It's no coincidence that they gathered there."
In smaller places of the pillars, symbols and architecture carved in stone in Göbekli Tepe, settlements up to 125 miles away have even been found. It is as if Göbekli Tepe was a cathedral and the other local churches; hunter-gatherers may have traveled long distances to meet, worship and help build new monumental structures, sponsoring parties to show their wealth.
"The festive aspect is the easiest explanation for attracting a workforce to build the enclosures," says Notroff.
---
See Other News
What attracts foreign tourists to Turkey
Underwater beauty of Rumkale to open to visitors
Hana Travel was listed of exporters TIM-500 Turkish
Turkey has potential over 75 mln tourists
New Mercedes sprinters delivered to Hana Travel
MICE( Meeting-Incentive-Congress-Event)
Turkey Revealed 2023 Tourism Strategy
Domestic tourism spending sees rise in Turkey.
Antalya welcomed over 15 million tourists in 2019
Golf Holiday In Turkey