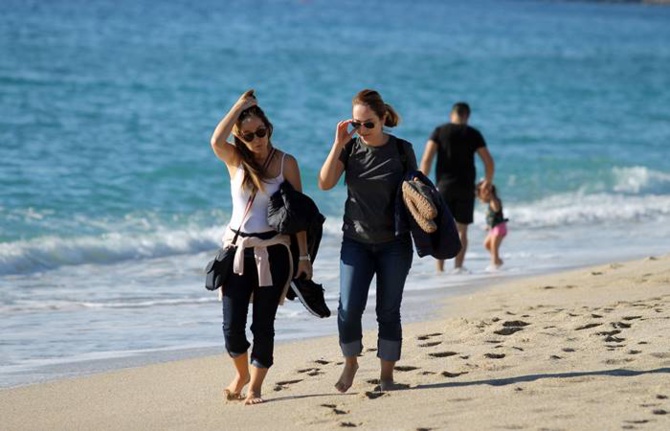 Domestic tourism spending sees rise in Turkey.
Domestic tourism spending in Turkey increased 10.4 percent year-on-year in the third quarter of 2019, the Turkish Statistical Institute (TÜİK) announced on January 22.
Residents spent 23.3 billion Lira ($ 4.1 billion) on travel in July-September, compared to 21.1 billion Lira ($ 3.4 billion) in the year-ago quarter.
Third quarter data showed that tourists traveled 24.3 million trips, up 2.9 percent year on year.
Domestic trips with one or more overnight stays were down 1.8 percent compared to the same quarter of 2018, at 31.9 million.
Average spend per trip was 731 Turkish Lira (about $ 129) from July to September.
"The highest increases were health spending by 36.1 percent, other spending (sports, entertainment, education, jewelry, gold, silver, carpet, carpet) by 21.1 percent and accommodation spending by 14.3 percent," it said.
The primary goal of travel was family visits, accounting for a 60.5 percent share, followed by travel, leisure and vacation at 33.8 percent, and health at 3 percent
---
See Other News
MICE( Meeting-Incentive-Congress-Event)
World's Oldest Temple to be Restored
Turkey Revealed 2023 Tourism Strategy
Underwater beauty of Rumkale to open to visitors
Golf Holiday In Turkey
Hana Travel was listed of exporters TIM-500 Turkish
What attracts foreign tourists to Turkey
Turkey has potential over 75 mln tourists
New Mercedes sprinters delivered to Hana Travel
Antalya welcomed over 15 million tourists in 2019