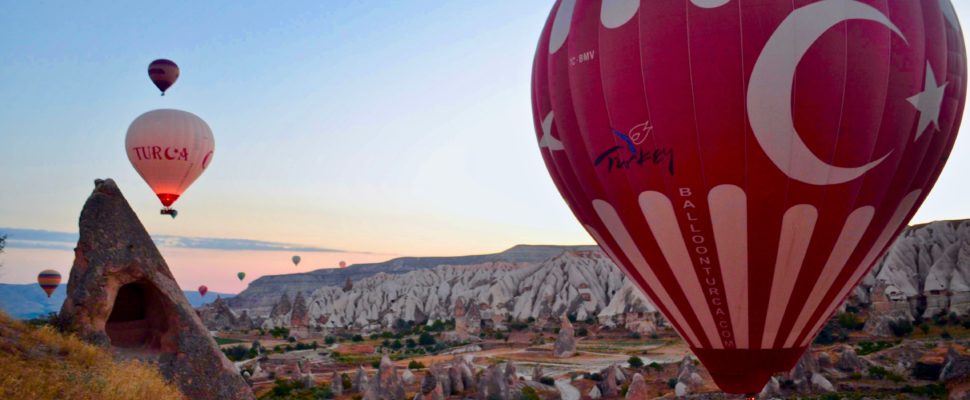 What attracts foreign tourists to Turkey
A rich culture, historic sites and awe-inspiring natural features annually attract millions of people from all over the world to Turkey.
Tens of millions of people travel from all over the world to Turkey every year, making the transcontinental state one of the most popular tourist destinations in the world.
Bordering both the Black Sea and the Mediterranean, the country has some of the most spectacular beaches in the world, as well as other natural attractions such as mountain resorts and forests.
Its appeal is enhanced by a rich cultural heritage, historic sites dating back millennia and a kitchen internationally famous.
But to find out what makes the country so attractive, the Turkish Ministry of Culture and Tourism has prepared a report analyzing what brings incoming tourists to Turkey.
Researchers spoke to people from 25 countries to determine what else can be done to make their holidays and visits more enjoyable.
In 2018, 46 million people visited Turkey with the number expected to rise further in 2019. As part of Ankara's Vision 2023 program, the government hopes to attract 75 million tourists by 2023.
The Ministry wants to ensure that the country is ready for the expansion of the tourism sector in a safe manner.
Here we look at some of the results of their research.
Russians;
Not surprisingly given their northern climate, the main draw for Russian visitors seems to be Turkey's sandy, sun-drenched beaches.
Moscow was responsible for sending more tourists to Turkey than any other country with six million in 2018. In addition to easing visa regulations between the two countries, Turkey is also working on Russian tourists by ensuring that Russian-speaking staff are available in resorts.
Germans;
Visitors to Europe's industrial powerhouse come to Turkey for its hospitable people and the advanced state of available services.
Most German cities are also just a short plane trip from Turkey. Important factors important to German visitors include safety and medical tourism, as well as cultural activities.
Istanbul, Antalya, Mugla and Cappadocia are their favorite destinations.
British;
Another major player in the Turkish tourism industry is the United Kingdom, where most British prefer package holidays on the southern Mediterranean coast of Anatolia. Like others, Turkey's cultural and historical heritage is a major draw as well as its low cost of living compared to European rivals. There are direct chartered flights between a number of UK cities and resorts in southern Turkey.
Arab states;
Shopping, medical tourism and gastronomy are major attractions for visitors from the Middle East and the North African Arab states.
Many Arabs are comfortable visiting Turkey because of common religious ties and cultural similarities. Areas such as Istanbul, Bursa, Yalova, Trabzon and Antalya are all popular with Middle Eastern travelers. The summer period between June and September is especially preferred, as it offers a respite from much warmer climates in Arab countries. Arab tourists are also one of the largest health service customer groups in Turkey, particularly procedures such as hair transplants. Most Arabs choose to visit Turkey without travel agents, suggesting some familiarity with the country.
---
See Other News
Antalya welcomed over 15 million tourists in 2019
MICE( Meeting-Incentive-Congress-Event)
Turkey Revealed 2023 Tourism Strategy
New Mercedes sprinters delivered to Hana Travel
Domestic tourism spending sees rise in Turkey.
Golf Holiday In Turkey
Underwater beauty of Rumkale to open to visitors
Hana Travel was listed of exporters TIM-500 Turkish
Turkey has potential over 75 mln tourists
World's Oldest Temple to be Restored