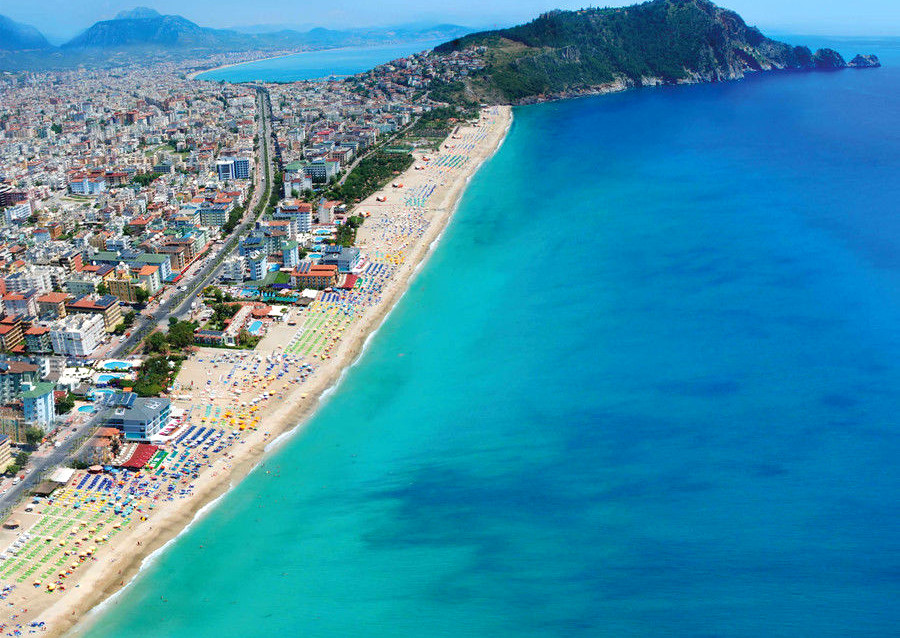 Turkey has potential over 75 mln tourists
Turkey has the potential to attract over 75 million foreign tourists and generate at least $ 65 billion in tourism revenue, said Naci Ağbal, the head of Turkey's Strategy and Budget Directorate.
"The government's 11th development plan identifies tourism as one of the strategic industries, which should receive special incentives and support," Ağbal noted in a speech he gave yesterday at the Istanbul Tourism Investment Forum.
He underlined that the plan covers projects from 2019-2023, 75 million foreign tourists and $ 65 billion in tourism revenue for 2023, saying, "I believe the tourism industry can overshoot all those goals ... We have huge potential and there is much to do in this industry. "
The development plan includes some strategies and objectives for the tourism industry, such as diversifying tourism activities, improving services, attracting tourists with higher spending to the country and extending the tourist season, Ağbal said.
The latest data from the Turkish Statistical Institute (TÜİK) found that Turkey's tourism income rose 22 percent year-on-year in July-September 2019 to $ 14.03 billion.
Foreign visitors spent an average of $ 623 per capita during the period, according to the data.
In January-November last year, Turkey welcomed nearly 43 million tourists, up 14.3 percent year over year.
---
See Other News
Turkey Revealed 2023 Tourism Strategy
Antalya welcomed over 15 million tourists in 2019
MICE( Meeting-Incentive-Congress-Event)
Domestic tourism spending sees rise in Turkey.
World's Oldest Temple to be Restored
What attracts foreign tourists to Turkey
Golf Holiday In Turkey
Hana Travel was listed of exporters TIM-500 Turkish
New Mercedes sprinters delivered to Hana Travel
Underwater beauty of Rumkale to open to visitors