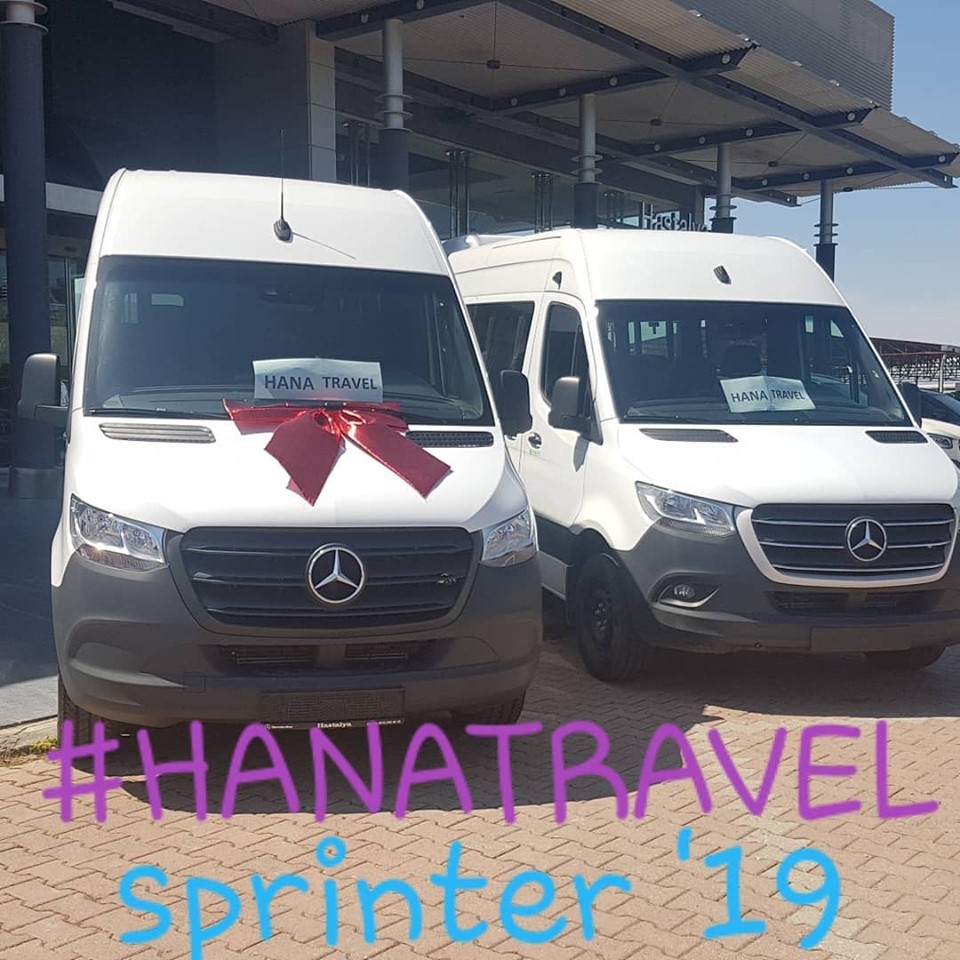 New Mercedes sprinters delivered to Hana Travel
Because it keeps up with the latest developments And always tries to develop its service in the interest of the customer ,hana travel is adding the newest Mercedes sprinters 2019 to the fleet!
More space, more comfort and continuous renovation ,all this is in order to satisfy the customer and provide the best transportation in all parts of Antalya .
Hana Travel has received the first part of sprinters vehicles ordered for 2019 and other 15 sprinters and vito will be delivered from Mercedes by June and Will continue to renew the entire fleet and add the latest models of new cars since they care in addition of the quality to the luxuriousness of the service .
---
See Other News
Turkey has potential over 75 mln tourists
Antalya welcomed over 15 million tourists in 2019
World's Oldest Temple to be Restored
Domestic tourism spending sees rise in Turkey.
Underwater beauty of Rumkale to open to visitors
Turkey Revealed 2023 Tourism Strategy
Hana Travel was listed of exporters TIM-500 Turkish
MICE( Meeting-Incentive-Congress-Event)
Golf Holiday In Turkey
What attracts foreign tourists to Turkey