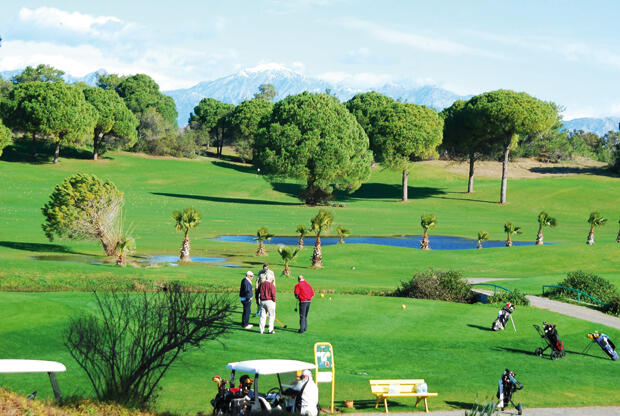 Golf Holiday In Turkey
Turkey is one of the most elite centers of golf tourism in the world with its international golf courses and tournaments where players from all over the world can meet in an environment of quality and prestige. Turkey is now well established as a golf destination. A golf trip to Turkey is the perfect opportunity to see some of the most prestigious golf courses in the world. Turkey also regularly hosts The Turkish Airlines Open, one of the most exciting tournaments of the European Tour calendar.
Choose one of the 20 golf courses spread across the forest. Stay in an all-inclusive luxury hotel. Enjoy the wonderful climate all year round. Welcome to the Belek Golf Riviera, one of the world's leading golf destinations.
Golf in Turkey was once a best-kept secret, but this beautiful country is now one of the most popular golf destinations in Europe thanks to the combination of beautiful championship golf courses and luxurious five-star all-inclusive resorts.
The excellent climate is an attraction, with the added benefits of high standards of service and accommodation, good value for money, and of course, a fantastic range of international standard golf courses.
So whether you prefer the excitement of city life or a Mediterranean background to your golf game, you will find the ideal location in Turkey.
If you are considering a golfing holiday in Europe, Turkey offers the opportunity to play in a beautiful and historical environment. Why look elsewhere because there are countless world class golf courses and resorts available?
Premium golf destinations;
Belek: Belek is the prime location for golf vacations in Turkey. Belek is located on the Mediterranean coast and is a tourist resort with much to see and do. Belek itself has a lot to fascinate the visitor, with its luxurious five-star hotels, beaches, shops and a weekly bazaar.
Istanbul: Istanbul is the other major golf destination in Turkey. There are currently three golf clubs in and around the city.
Other Destinations: There are also many golf courses just outside the provinces of Antalya, Izmir, Ankara and Mugla.
---
See Other News
Hana Travel was listed of exporters TIM-500 Turkish
Domestic tourism spending sees rise in Turkey.
Turkey has potential over 75 mln tourists
Antalya welcomed over 15 million tourists in 2019
World's Oldest Temple to be Restored
New Mercedes sprinters delivered to Hana Travel
Turkey Revealed 2023 Tourism Strategy
MICE( Meeting-Incentive-Congress-Event)
What attracts foreign tourists to Turkey
Underwater beauty of Rumkale to open to visitors