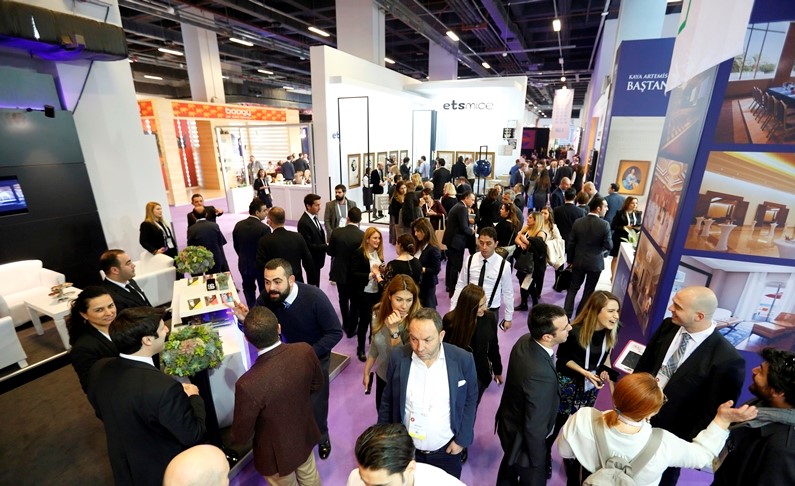 Why Turkey is a Great Destination for Conferences?
Istanbul, Antalya, Izmir, Ankara, Bursa and Mersin as the main MICE centers in Turkey, the country offers great opportunities for the event planners and participants. The combination of history, culture, nature and gastronomy makes Turkey a fantastic location and creates exciting opportunities. These are the main reasons why Turkey is a great destination for international conferences!
Unique locations: Istanbul;
The hub of Asia and Europe, Istanbul is a hub that is easily accessible from all over the world. The gigantic city, which is also the melting pot of civilizations, is the perfect place to bring together different cultures from many corners of the world under one roof! You can find a venue suitable for any conference and you can encourage your guests to have unforgettable experiences during non-events. In Istanbul, where unique examples of Turkish cuisine and world cuisines converged, you are sure to find a place that will appeal to the tastes of people from many different cultures.
World class locations;
Major cities of Turkey with different styles that appeal to many events organized by world famous quality event companies. In our event centers, companies can organize events on a large scale, from small exhibitions to international conferences, and receive their guests safely. It is possible to tailor an event program to any style and series. The cities offer countless hotels, restaurants and event venues, all world-class.
Improved public transport infrastructure;
Public transport infrastructure between cities of major cities in Turkey is quite advanced. You can easily reach any destination with various means of transport, such as metro lines, buses, minibuses and ferries. You can also travel between cities by air, land and rail. One of the advantages of the world's largest accessible MICE centers is that they are easily accessible anywhere in the world.
Variety of free time;
One of the best things about MICE organizations is that it brings work and entertainment together. In this case, this is called Bleisure. An event that may be ordinary and boring for some, at any destination, may have a different appeal in Turkey. Participants can experience the joys of what Turkey has to offer and can do business.
Gastronomy;
All Turkish conference and convention centers in the major cities offer great gastronomic experiences, either on the premises or in one of the many restaurants available locally. Having great examples of traditional Turkish and international cuisines in one region ensures that every plate served is satisfying. Having wonderful options for organizations of hundreds and thousands of different cultures gives a sense of relief to both the event planners and participants.
---
See Other Blogs
Antalya, Turkey: A city guide
What should for Stress-free Holiday?
Book airport transfer in Antalya
Popular Cities to Visit
Transportation to Antalya Airport
Turkish Tea Culture
Places to visit in Antalya, Belek, Side, Kemer, Antalya, Lara, Kundu
Travel to Antalya
What you should do in Side?
Private & Shuttle Transfer in Antalya, Belek, Lara Hotels