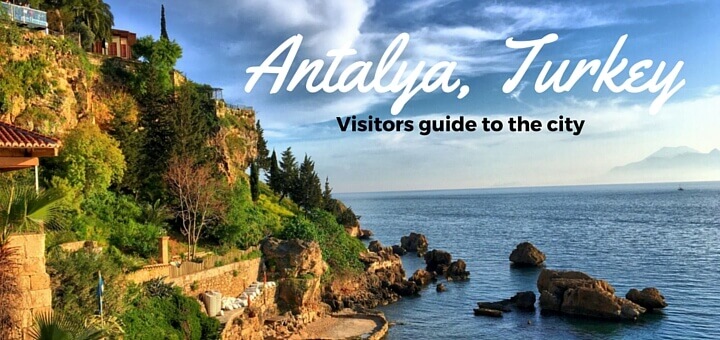 Book airport transfer in Antalya
The airport transfer is included in almost all holidays package.
But if you are looking instead for a reliable, cheap private transfer company in Antalya, please check the topics below.
The 10 most frequently asked questions about airport transfer in Antalya
1. Is the transfer included in the booked hotel or package holiday?
Before you book a transfer, check:
- If the transfer is included in the package price ...
- If the booked hotel offers a free airport transfer for its own guests.
- If the transfer is not included in the price of the package;
İn this case do not book the airport transfer through the tour operator. They always charge significantly more than specialized transfer companies. At the end you usually use the same bus anyway.
2. What are my transport options?
Shuttle Bus: You will be taken by shuttle bus with other passangers from the airport to your hotel and back again.
Private transfer (VIP transfer): A driver will take you from the airport to the hotel and back again with your own car.
Taxi: This pays off only in big cities. In the seaside resorts, a private transfer is usually cheaper.
Car Rental: Cars can be hired at all airports in Antalya Airport or Gaziapaşa Alanya Airport. Remember to reserve a car before your arrival. The offer is often shocking in summer.
3. Which transfer companies are mostly recommended in Antalya?
Buses and private transfers can be booked on the Hana Travel page.
The site is in English, German, Russian, French, Arabic and the customer support as well.
A shared bus or private transfer is offered by Hana Transfer to all major Hotels of Belek, Side, Kemer, Lara, Kundu, Alanya. The same applies to the transfer from the hotel back to the airport.
Hana Travel only drives certain addresses in the resorts. These include hotels, major roads and squares.
Any addresses are not approached by the Hana Transfer buses or minivans. As a result, the transfer from the airport to the hotel is usually faster.
Of course, there are many transfer companies in Antalya selling online. However, the highest customer satisfaction among them is hana travel. You can also see them on Tripadvisor and Holidaycheck.
Safety and security of the passanger is always their priority and they always provide travel insurance to all passengers in the car. Transfer vehicles are always Mercedes Brand.
4. Book the transfer early!
With the exception of Hana Travel, transfers on the collective bus can be booked no later than 2 hours before departure.
Remember: book the transfer as early as possible!
A private transfer can also be booked online at least 2 hours before arrival.
If you arrive in Antalya in less than 24 hours, call Hana Transfer. The support is in Antalya, but you always find who can help you in English, German, Russian, Arabic and French.
Hana Travel employees can also arrange a seat on a shared shuttle bus or private transfer for a very short notice.
The same for the transfer from the hotel back to the airport.
5. What is the difference between a shuttle bus and private transfer?
In a shuttle bus, you share a bus with other passengers, the private transfer is only for you.
In the bus, you pay per person and driving distance. The normal price for the journey in one direction is between 5 and 15 €.
Bus : For example: The two-hour trip on the 130km long transfer route, from Antalya to Alanya costs 15 € per person for shutlle transfer and it takes more then 3 hours .
The prices of private transfers are calculated per car, distance traveled and the maximum number of seats.
Private Transfer Example: From Antalya Airport to Alanya, a private transfer for three people costs 50 to 60 €. For a fourth person you have to pay about 10 €.
The advantage of the collective buses is their price. The downside to the buses is the duration o the trip.
You often have to wait for other guests at the airport. And drivers make stopovers in several seaside resorts while driving.
This usually extends the transfer more than an hour compared to a private transfer.
The private (VIP) -Transfers cost a little more money. For that you save time and it is more comfortable!!
Still, the private transfers are not much more expensive. They cost together per person, in one direction 5 to 7 € more, than in a group transfer. You're there one hour earlier for that.
That pays off in your opinion? Then book a private transfer. It is much more better!!
6. Airport transfer in major Region and Hotels of Belek, Side, Kemer, Alanya, Lara, Kundu
You can easily get to the city center by public transport in all major region of Antalya.
Since 2016, Antalya Airport has been connected to the city center by tram also.
There are also regular buses to the central bus station "Otogar" in Antalya. The journey from Antalya Airport to the bus station takes around 45 minutes.
From the bus station, buses leave for all surrounding beach resorts.
To go to Belek, Side, Kemer and Alanya from Antalya Airport by public Bus, first you have to go to the Main Bus Station where is located at the East side of Antalya and 40 minutes far a way from Antalya airport by public bus. From Airport to public bus it costs just 2 euro per person and you have to pay 5 euro for Belek, 10 euro for Kemer and Side and 15 euro per person for Alanya.
The hotels on Lara Beach and Konyaalti Beach are not directly accessible from Antalya Airport.
Konyaalti is still easily accessible with a combination of tram, bus or dolmus. The journey takes just over 60 minutes.
For Antalya-Lara I recommend you to take a transfer vehicle which is more cheaper then a taxi or a shuttle bus. If you think about your comfort, and budget, it is always better to have a private transfer.
For all other major regions of Antalya also, we always recommend to book Hana Transfer.
7. Is there public transport in Turkey?
Yes of course! All airports in Antalya or Gazipasa are more or less connected to the public transport network.
For example, Antalya Airport is accessible by 28 million passengers, only since 2016 by tram.
90% of the public transport at the airport are buses or the common bus "Dolmus" in Antalya.
In Antalya, Belek, Side, Kemer, Alanya and Lara, I do not recommend much of public transport. The reasons for this are:
The drivers often do not speak English, German or Russian. The same applies to the passengers also.
The timetables are in Turkish. The transfer takes much longer than with a bus.
There are no direct, public transport links to the beach resorts of Lara, Belek, Side, Kemer
If you have been to Antalya many times or speak some Turkish, public transport is not a problem.
If you still want to drive public from the airport to your destination: you can try to make yourself understood with your hands and feet. That works fine. Turks are very helpful.
The bus drivers themselves are usually less helpful. At most one in ten speaks good English.
You can always find some nice passengers.
8. Driving in Antalya and Car Rental
Cars can be rented at all airports or regions of Antalya by local company or International rental companies.
Important: Always reserve cars for the airport transfer in advance. especially in summer!
For example, there are eight rental car companies at Antalya Airport. Between June and September, the chance to find a good car after arrival is still small.
The cars are either rented or there are only expensive cars available.
The traffic rules in Antalya are basically similar to those in Europe. The fines are so expensive!!
One difference is the traffic behavior: The rules are often regarded in Antalya as a kind of recommendation. This is less true in the cities, but more so in the countryside.
9. Are there bad experiences with the airport transfer?
Yes, sure. Bad experiance depends on transfer company. If you see just the transfer price and never check about company service on Tripadvisor and Holidaycheck, probably you will get a headache. So, the cheapest price doesn't mean the highest quality. You have to search for highest quality with cheapest price.
How you can understand about a reliable company?
- Give a quick call in your own languages and check if they answer to your call in your own language.
- Send an email and wait answer. If you receive the answer within 10 minutes, they are reliable
- Please check if their vehicles are new model and licenced by Turkish Transportation Ministry
- If the transfer company provide passanger insurance for every single passanger in the vehicle
- About their comments in social media (Tripadvisor or Holidaycheck)
- If they have a call center / support team 7/24 in case of any problem.
- If their website is secure or not
- If their price is all inclusive or not
Hana Travel provides all these requirements for a safe service and quality
10. Is there a transfer for Disabled disabled tourists to Belek, Side, Kemer, Kundu Hotels from Antalya Airport?
Not many companies in Antalya that consider disabled people and provide for them such a special service like airport transfer .
Hana Travel is the unique company who provides accessible airport transfer with a minivan adapted with an electrric lift for a cmfortable and safe collection .
It is now so easy for disabled tourist to go to Belek, Side, Kemer, Kundu from Antalya Airport.
---
See Other Blogs
The best things to do in Antalya
Private & Shuttle Transfer in Antalya, Belek, Lara Hotels
Places to visit in Antalya, Belek, Side, Kemer, Antalya, Lara, Kundu
Popular Cities to Visit
Turkish Tea Culture
Antalya, Turkey: A city guide
Transportation to Antalya Airport
What should for Stress-free Holiday?
Travel to Antalya
What you should do in Side?