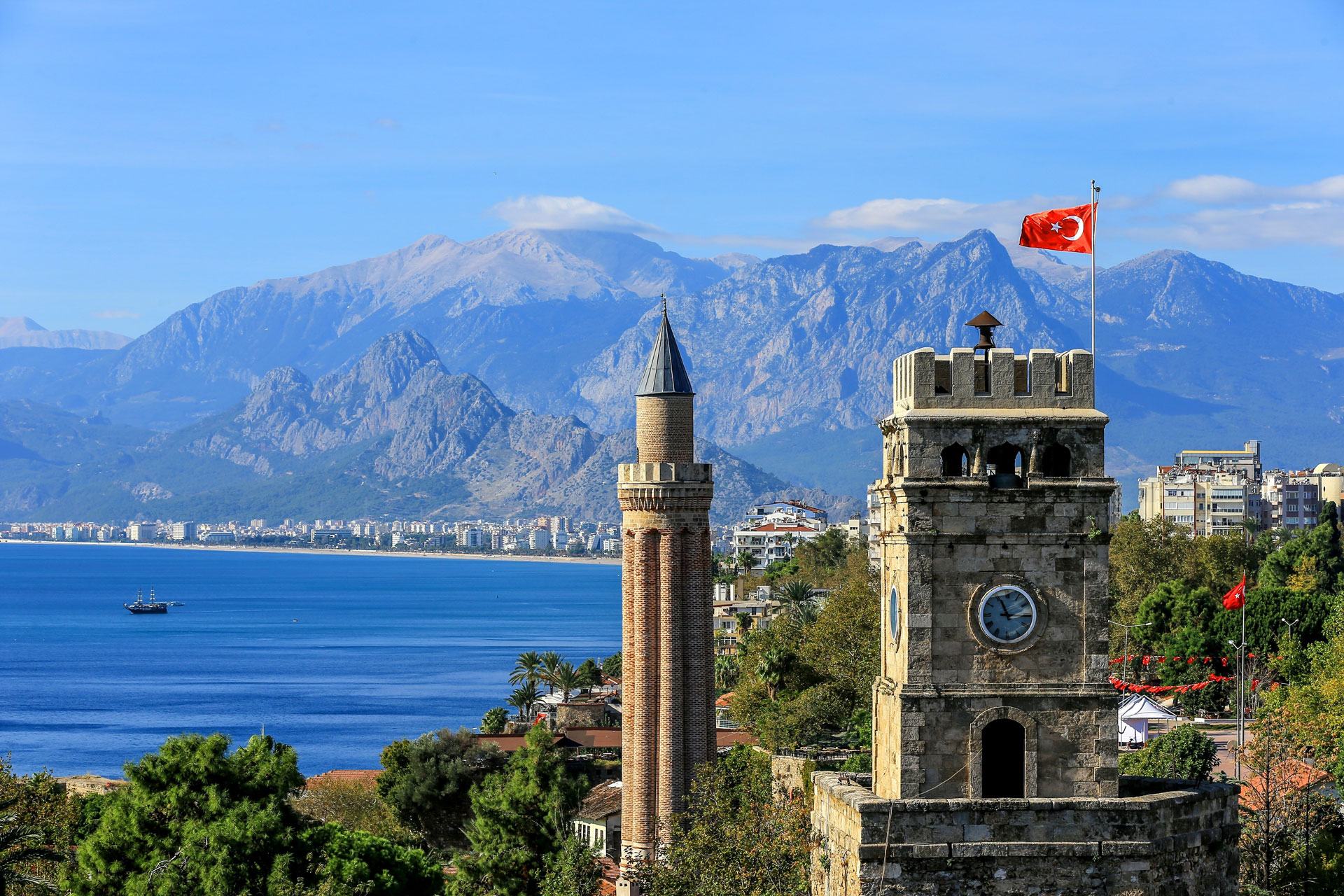 Travel to Antalya
Antalya is easily accessible city by all forms of transport. Antalya can be reached by highways from all parts of Turkey and the international airport provides easy access for domestic and foreign visitors.
HOW TO GET TO ANTALYA
Antalya is located in the south of Turkey, bordering the Mediterranean Sea, is Turkey's most popular tourist area. This coastal city offers many transportation options to reach the city.
BY AIR
Antalya's international airports provide easy access for domestic and foreign visitors. The high capacity of airports in Antalya serve the tourists worldwide arrived here.
Antalya Airport caters for the charter flights full of holiday makers. There are plenty of international and domestic flights to Antalya.
The new airport Gazipasa Airport opened up in 2012 and is based near Alanya. It is a large investment by the Turkish government to relieve some of the pressure from tourist traffic through the main Antalya airport.
BY SEA
It is also possible to reach Antalya by sea. Antalya has a big international pier which the Cruise Ships are arriving, and also Yacht Harbors where you can come by your private or chartered yacht from, Mediterranean Countries. Main Pier and Yacht Harbor is only 8 km to the city center.
Some tips for things to do in Antalya
Kaleici, walking around the old town of Antalya,
Grabbing a Turkish Tea by the Marina,
Duden Waterfalls,
Termessos Colosseum,
Ordering ice cream in Antalya, Turkey,
Konyaalti Beach area, a great hangout spot.
---
See Other Blogs
Transportation to Antalya Airport
Places to visit in Antalya, Belek, Side, Kemer, Antalya, Lara, Kundu
Antalya, Turkey: A city guide
Popular Cities to Visit
Turkish Tea Culture
Private & Shuttle Transfer in Antalya, Belek, Lara Hotels
The best things to do in Antalya
Book airport transfer in Antalya
What should for Stress-free Holiday?
What you should do in Side?