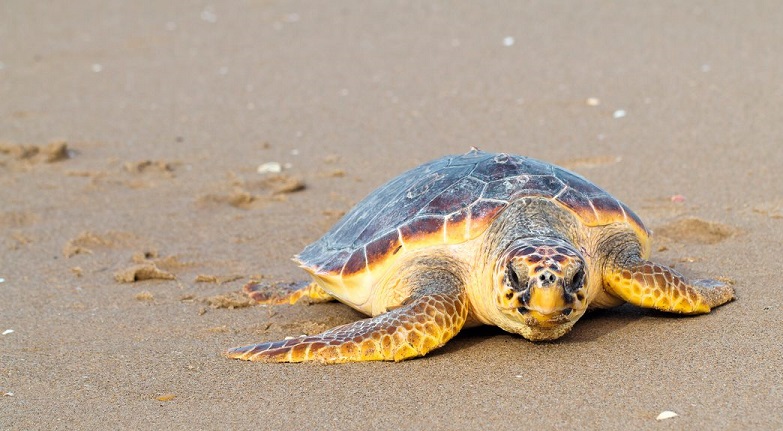 Turkey's Caretta Caretta turtles
Turkey is one of the most popular breeding grounds for caretta carettas along the Mediterranean. Because of this, caretta caretta sea turtles have a special place in the heart of the Turkish population.
Today, two of the seven species of sea turtle nest in the world's seas and lay their eggs in the Mediterranean Sea, Caretta Caretta and Green Sea Turtle.
Turkey is one of the most important breeding areas of these species in the Mediterranean. In particular, more than half of the population of Green Sea Turtles nest in Turkey.
Every year in early summer, Caretta Caretta sea turtles come to lay their eggs on the beach where they hatch, nesting between 50-150 eggs by digging.
After hatching about two months later, baby turtles start walking to the sea full of danger. Baby turtles are starting to live alone, but nature has provided them with the knowledge to do. However, it is not enough to reach the sea to survive. Only one turtle out of every 1000 babies can reach puberty.
Come and see the 100 million-year journey of the Caretta Caretta sea turtles on Turkey's Mediterranean coast.
The main breeding areas of the Caretta Caretta sea turtles in Turkey;
Belek, side, Kumluca, Cirali, Tekirova, Patara, Kale, Demirtas, Kizilot, Kas (Antalya)
Anamur, Davultepe, Goksu Delta, Alata, Kazanli, Gazipasa (Mersin)
Samandag (hatay)
Marmaris, Dalaman, Dalyan (iztuzu Beach), Fethiye, ekincik (Mugla)
Yumurtalik, akyatan (adana)
Kusadasi (aydin)
If you find yourself on a holiday in Turkey, take the chance to visit these beaches and see for yourself why the areas are wonderful places for the caretta caretta sea turtles to live.
Studies of the turtles along all coasts of Turkey have begun, and over 20 sandy beaches of paramount importance as turtle nesting sites are continuously monitored by the turtle conservation committee.
Research centers for sea turtles, rescue and rehabilitation centers
Caretta caretta loggerhead sea turtles lay their eggs every year on iztuzu beach, one of the best beaches in the world. You can find several rescue and rehabilitation centers in Turkey, which can be visited with a guided tour, and have saved dozens of loggerheads and green turtles.
---
See Other Blogs
What you should do in Side?
Popular Cities to Visit
Travel to Antalya
Book airport transfer in Antalya
What should for Stress-free Holiday?
Places to visit in Antalya, Belek, Side, Kemer, Antalya, Lara, Kundu
Antalya, Turkey: A city guide
Turkish Tea Culture
Private & Shuttle Transfer in Antalya, Belek, Lara Hotels
Transportation to Antalya Airport