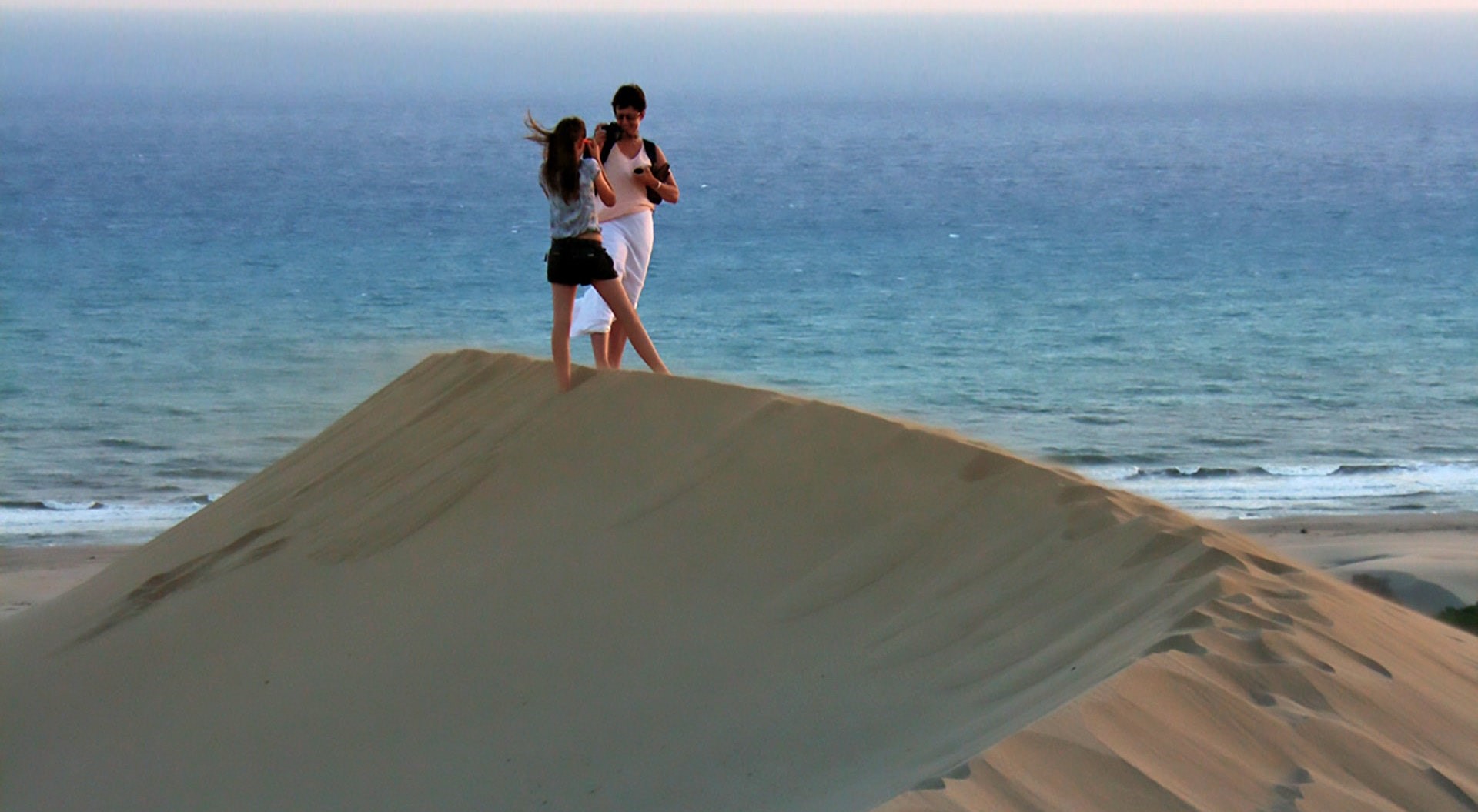 Some Reasons to Travel to Turkey
1. Many of the best attractions are completely free.
Explore the sensory overload that is Istanbul's Grand Bazaar. Look up to take in the intricate tiling of the Blue Mosque. Admire the baklava, dripping with honey, piled three meters high in shop windows on the bustling Istiklal Caddesi. Or beach hopping along the Mediterranean Sea, from sophisticated Bodrum to turtle-inhabited Iztuzu; Brit-mad Fethiye to remote Patara; resort-heavy Antalya to the endless sandy plain of Alanya. You don't spend lira.
2. There is another world: Cappadocia is wildly out of this world. The Star Wars meets Flintstones landscapes of soft, twisted rocks make for incredible walking. Wander long enough in any direction and you will find fresco-decorated cave churches dating back nearly 1,000 years.
3. You can follow Turkish "Highlanders" during their annual migration to greener pastures.
In the hamlets in the deep valley of the Turkish Black Sea region, early summer means bringing the livestock up into the mountains so they can graze on the fresh, pristine grass that emerged in the spring. You can check out this seasonal tradition, which ends in July with the Vartovor festivities, when people party by playing instruments that look (and sound) striking like Scottish bagpipes.
4. Turkish cuisine reinvents itself thanks to hot young chefs.
Fresh, delicious ingredients have always been central to Turkish food, but the latest generation of chefs in the country have turned tradition into obsession, treasure hunting in Turkey for the best regional products.
5. Locals welcome you to their kitchens.
Do you want to know what's in the kofte? The waiter is happy to take you back to the kitchen to meet the chef.
6. Even in summer it is never too hot for tea. Turkish coffee may be internationally famous, but for modern Turks, drinking tea is second after breathing. Each day starts with at least two small tulip-shaped cups of cay, and it continues to flow until bedtime. Large offices and factories employ a person to make and deliver tea, and workers are given breaks to drink it. Regional buses offer free tea service. And some street corners are rigged with intercom order lines to the nearest çayevi.
7. You may not expect it, but yes, Turkey also has waves.
None of the Turkish coasts touch the open ocean, but in Alanya on the Mediterranean and Kerpe on the Black Sea some crazy Turks ride the waves. The Alanya Surf Team and Danube Surf House and Academy are two small communities where you will learn that there is a certain subculture of Turks who constantly check weather reports and jump in the car in an instant to hunt for a remote coastal town where waves go short off.
8. Turkish ice doesn't melt very quickly.
Maraş dondurması is made with salep, a flower derived from orchid tubers, which creates a stretchy, marshmallow-like treat that melts at a manageable pace. So slow, in fact, you can do what the locals do and order it sandwiched between kağıt helva waffles. You can find it all over the country, but you can also go straight to the source: Maraş, the city in southern Turkey known for producing this Turkish version of the ultimate summer treat.
9. You can make your own "blue trip".
The gulet is a two- or three-masted sailing vessel that traditionally sails to the Mediterranean coast of Turkey, especially around Bodrum and Marmaris. In the mid-20th century, gulet cruise became popular with local and visiting artists and writers - today there is no shortage of Blue Voyage operators who can take you on a multi-day cruise, on ships resembling floating boutique hotels, within a landscape of pure turquoise .
---
See Other Blogs
Private & Shuttle Transfer in Antalya, Belek, Lara Hotels
Book airport transfer in Antalya
Places to visit in Antalya, Belek, Side, Kemer, Antalya, Lara, Kundu
What should for Stress-free Holiday?
Travel to Antalya
Transportation to Antalya Airport
Turkish Tea Culture
Popular Cities to Visit
What you should do in Side?
Antalya, Turkey: A city guide