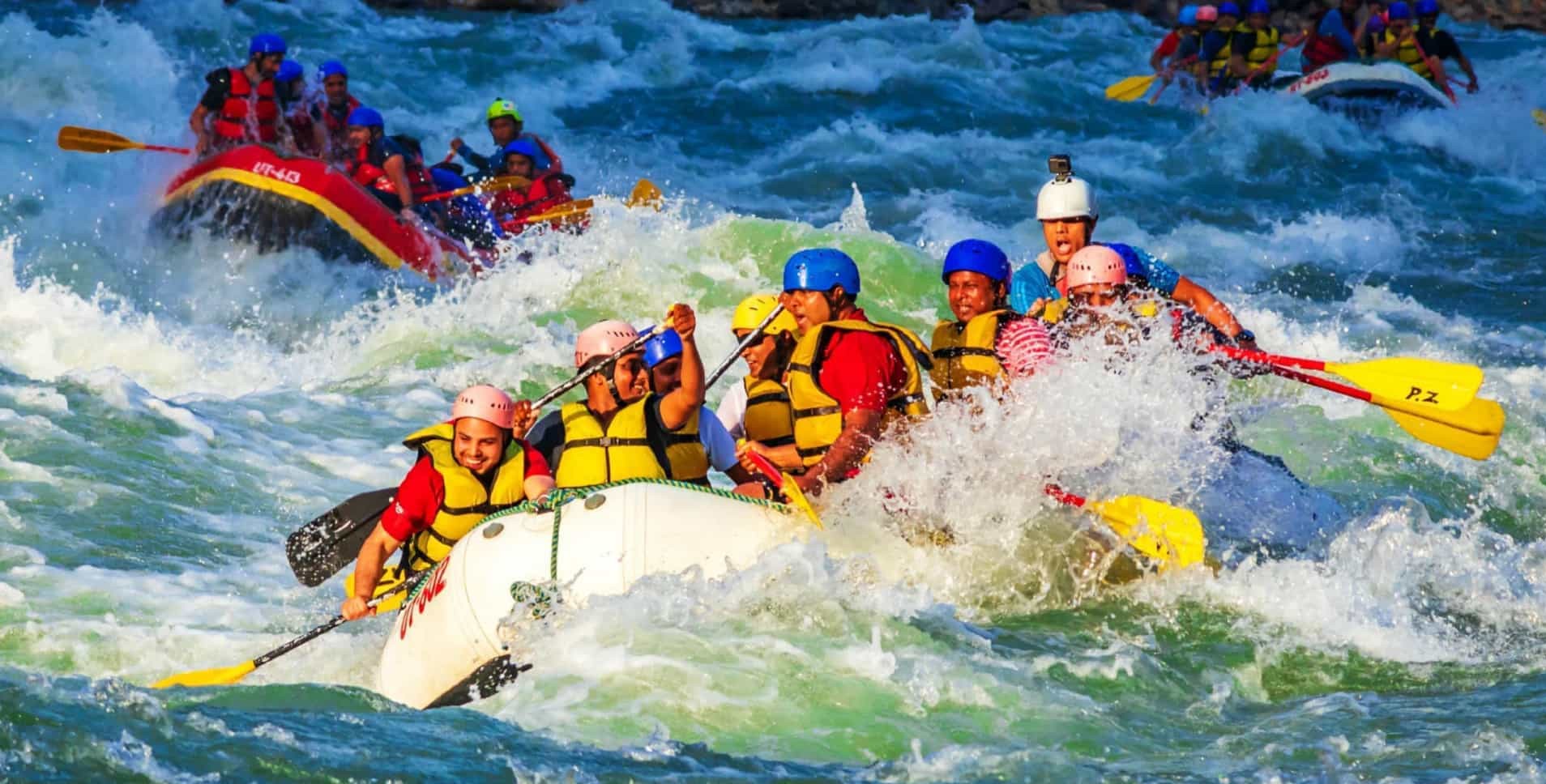 Popular Rafting areas in Turkey
Nature and sports enthusiasts can get their adrenaline pumped by rafting, a sport that is also highly regarded in Turkey. Rich geography with many exciting river rafting points, each as good as the other. Thousands of people, both professionals and amateurs, enjoy the many fast rivers every year. If you are a bit adventurous and like a bit of excitement then Turkey has many rafting spots for you, plan your holiday route by taking a look at the best rafting spots on offer!
Köprülü Canyon;
The Köprülü River can be categorized as Turkey's rafting center. Beginning at the Taurus Mountains and flowing through natural canyons, Köprüçay flows into the Mediterranean from the south of Serik. It is fed by underground water in the canyons, which are steep on both sides and almost impossible to climb, and suitable for rafting in all seasons. Thanks to the approximately 12-kilometer track, it also offers athletes the opportunity to see the historic bridges from a different perspective.
Melen River;
The Melen River is a rafting point where the Marmara and Black Sea regions meet. There is a 16 km course that gets busy in the spring. The paddling course lasts approximately 1.5 hours and is classified as Level 3 in difficulty. Spring is the best season for rafting. The excitement of untouched nature and curvy high drops accompanies visitors throughout the course.
Coruh River;
Coruh River is one of the world's fastest flowing rivers, located in Artvin. It is undoubtedly one of the first rafting spots to emerge in Turkey. The river has 4 courses of varying difficulty with a total length of 169 km. International competitions are held every year on the Coruh River and thousands of people from all over the world take part. The river becomes even more beautiful in May and June.
Dalaman River;
Perfect for beginners! Dalaman River is great for history and nature lovers who want to mix a little adventure into their lives as they work their way through this course. This 12 km long rafting course has two different courses, depending on the difficulty, which can be completed in about 2 hours. The river is divided into two parts of the village of Akköprü where it is easily accessible. Very close to popular destinations such as Fethiye, Marmaris and Bodrum, the Dalaman River is great in any season of the year.
---
See Other Blogs
Popular Cities to Visit
Places to visit in Antalya, Belek, Side, Kemer, Antalya, Lara, Kundu
Antalya, Turkey: A city guide
Book airport transfer in Antalya
Transportation to Antalya Airport
What should for Stress-free Holiday?
Private & Shuttle Transfer in Antalya, Belek, Lara Hotels
What you should do in Side?
Turkish Tea Culture
Travel to Antalya