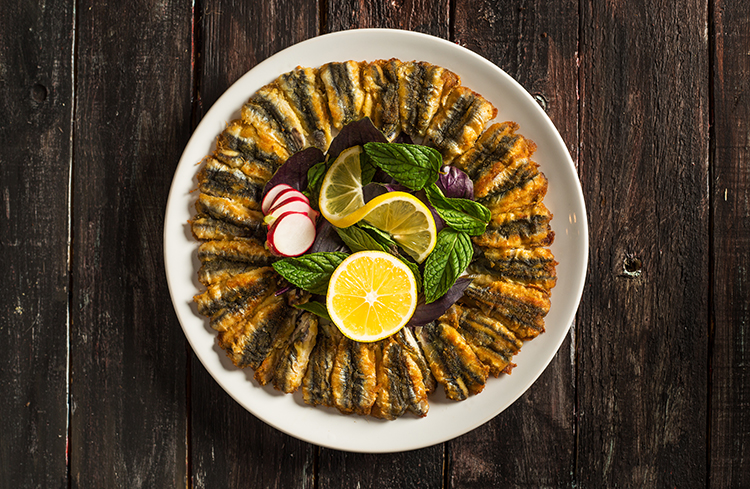 Most Popular Fishes in Turkish Cuisine
From soups, salads and kebabs to desserts, Turkey is the right place to try delicious flavors. When you think of Turkish cuisine, the first thing that comes to mind is usually not fish. However, fish plays a very important role in Turkish cuisine and goes deep back in history. The best fish in the world can be tasted in Turkey, it all depends on the season, of course, because this plays a major role. Surrounded by the sea on three fronts, Turkey's delicious selection of fish is a must for all fishing enthusiasts! These are the most popular fish in Turkish cuisine.
Fresh Anchovies (Hamsi);
Anchovies, whose name is associated with the Black Sea, is one of the most popular and tasty fish in Turkish cuisine. This famous Black Sea native, whose name means "long and pointed fish", is presented in a dozen different ways. Whether steamed, grilled or even served in a rice dish, they are all equally delicious. The best time to try these delicious creatures is in the months of November through February.
Sea Bass;
Sea bass is one of the tastiest fish that you can taste fresh in the hot summer months. This large-scale fish is native to the South Aegean and the Mediterranean. They are divided into 12 types and are known for their low-fat meat and delicious taste. In Turkish cuisine, this fish is grilled, steamed or fried in salt. The best time to eat sea bass is from May to the end of September.
Sea Bream;
In Turkey, sea bream are usually caught off the coast of the Mediterranean and Aegean. Due to the weight of the fish, it is one of the most filling options in Turkish cuisine. With only a few thin bones, this sturdy fish is very tasty. Generally grilled but can also be made into soup and is very popular with guests. During a holiday on the Mediterranean coast you will encounter many local fishermen.
Blue fish;
The bluefish, famous for its teeth sharp enough to tear through the fishing line, is also referred to as the "queen of the seas." The best way to eat bluefish is to grill it. Depending on the size, it is also very tasty in a stew, steamed, stir-fried or baked in baking paper. Every dish is as irresistible as the next and can be experienced across the country, especially in Istanbul.
Red Mullet;
The Red Mullet is easily distinguishable from other fish because it has an unmistakable red and yellow fin. These deep sea fish are mostly found in the Aegean and Mediterranean Sea. They can grow up to 40 cm long. There are 4 types of red gurnard, stone, sand, herbs and pasha. October is by far the best time to eat this delicious oily fish. In Turkish cuisine, it is grilled, baked in parchment paper or baked.
---
See Other Blogs
Transportation to Antalya Airport
Travel to Antalya
What should for Stress-free Holiday?
What you should do in Side?
Turkish Tea Culture
Book airport transfer in Antalya
Antalya, Turkey: A city guide
Places to visit in Antalya, Belek, Side, Kemer, Antalya, Lara, Kundu
Popular Cities to Visit
Private & Shuttle Transfer in Antalya, Belek, Lara Hotels