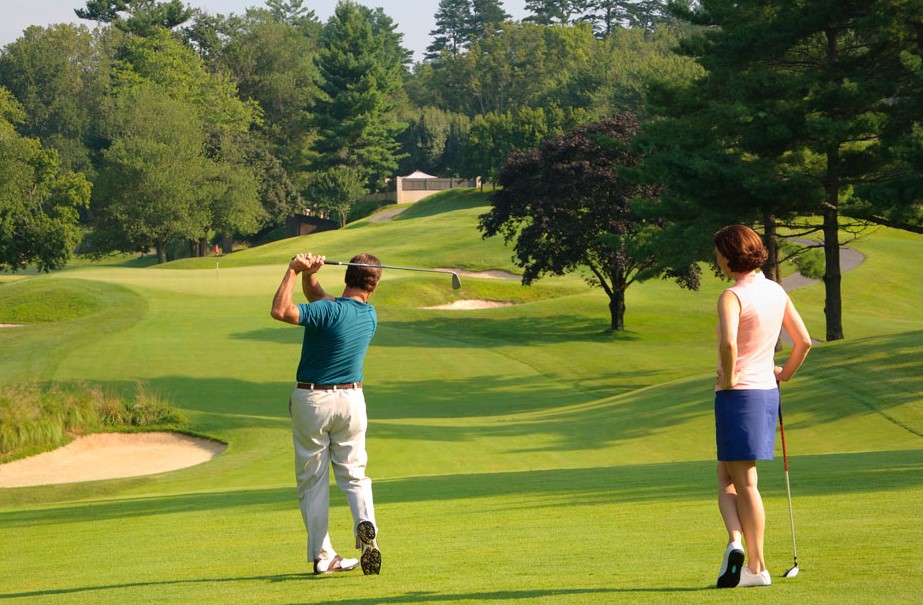 Golf Playing Centers in Turkey
Turkey is fortunate to be home to some of the best landscapes and climates in the world. In recent years, they have taken advantage of those benefits and efforts have been made to make Turkey one of the world's largest golfing paradises, and now the country boasts some of the most beautiful, varied, ultra-modern courses anywhere in the world.
Istanbul and Antalya are the highlight of Turkish tourism and as a result they also 'drive' the golf courses. But there are courses across the country and the sport is booming, with celebrities like Tiger Woods and Sergio Garcia coming to play in international tournaments in recent years.
Every course is different and a favorite golf course is as much a personal preference as an objective fact. So which of Turkey's courses is right for you?
Belek Golf Center:
Did you know that in 2008 Turkey was rated as the best golf destination in Europe by the International Association of Golf Tour Operators (IAGTO)? It's right, and it's largely due to the 27 golf courses and facilities in Belek, Antalya. Since then, the courses in Belek have been used for many major golf tournaments, including along the European Tour, the World Corporate Golf Challenge and the now critical Turkish Airlines Golf Open, which is held every year.
Many of the golf courses in Antalya are associated with certain hotels, allowing for all-inclusive golf holidays directly off the coast, with many other facilities for family members who don't like golf or may be a bit too young.
Each of the courses in Belek is designed differently to appeal to a different golfer. Some resemble classic European courses, some more avant-garde, and courses that focus on difficulty or aesthetics. All have been designed over the past 20 years using state-of-the-art design technology, which helps account for wind variations that can make golf on other courses so difficult.
All in all, the large number and variety of links in Belek means it is impossible to have a disappointing golfing holiday, and the fact that the courses are all located in Antalya, one of the world's most beautiful locations, is simply a bonus!
Istanbul:
Turkey's first golf courses were located in Istanbul, one in the popular new development of Göktürk in the Eyüpsultan district, one in the relatively new developments of Ataşehir and one in Silivri.
Istanbul has its own golf clubs and the golf courses are all designed to USGA standards.
So if you are visiting Istanbul and want to take a break on the links, you have plenty of options to take the day and play in one of the world's largest cities!
Kuşadası & Bodrum:
Located along the Aegean coast about 2 hours apart, Kusadasi and Bodrum represent an incredibly scenic setting for a golf course. Here you will find 3 different courses, all relatively new and internationally designed. The courses are often relatively challenging. Due to the moderate climate, golf can be played along the coast almost all year round.
Samsun:
Samsun offers the only USGA certified courses in the Black Sea region of Turkey. The courses are designed to be less challenging than Antalya's so that golfers of all ages and levels can enjoy them. The weather is a bit cooler and the feel is completely different along the Black Sea which gives more of the feel of for example Scotland's great courses.
---
See Other Blogs
Popular Cities to Visit
Turkish Tea Culture
What should for Stress-free Holiday?
Places to visit in Antalya, Belek, Side, Kemer, Antalya, Lara, Kundu
Antalya, Turkey: A city guide
Travel to Antalya
Private & Shuttle Transfer in Antalya, Belek, Lara Hotels
What you should do in Side?
Book airport transfer in Antalya
Transportation to Antalya Airport