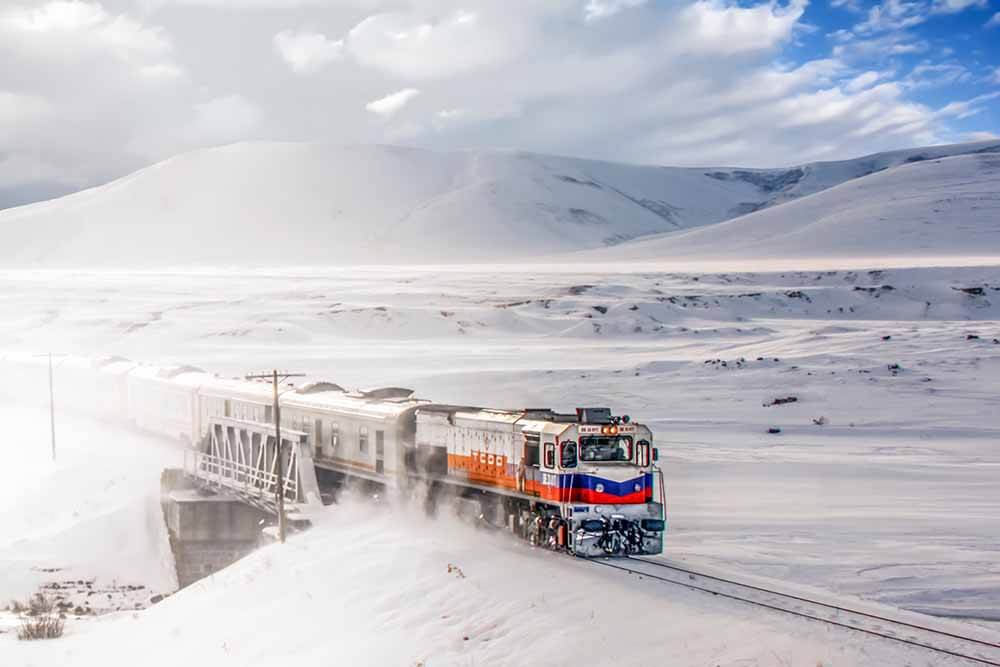 Discovering Turkey with Railway
Visit Turkey on a cruise and discover a country that combines Eastern and Western culture. This is a country steeped in history and beautiful landscapes that range from talc-white beaches of the Mediterranean coast to the snow-capped mountain ranges that dominate eastern Turkey.
Train is a spectacular way to travel. These five epic railway routes offer stunning views along the way, and some of them are among the most beautiful train journeys in Turkey. Come and enjoy some of the best train travel in Turkey.
Turkey is a country of many different beauties, one of the best ways to view it is by train. Turkey's conventional trains are also a pleasant surprise to you. Spacious and modern coaches, which are just as good as all regular trains in Western Europe.
Let the train take you comfortably east, over mountains, to the happy south or north of Turkey. View the beautiful landscapes of Turkey from the window and witness the awakening of nature in Anatolia.
For train travel enthusiasts we have compiled the list of 5 most beautiful train routes through Turkey.
Turkish rail routes;
Eastern Express: Eastern Express is a train that departs from the capital Ankara and arrives in Kars, eastern part of Turkey, after 24 hours of travel. This train has one of the most famous railways in the world and the most unusual railway in Turkey. Eastern Express offers the ultimate travel experience with its cinematic landscape for travelers. It is a great feeling to watch the changing geography step by step and through the gorges and villages.
Van Lake Express: Van Lake Express is now an alternative train to the popular Eastern Express in Turkey. Van Lake Express, which offers its passengers the opportunity to travel with stunning views, departs from Ankara city and arrives in Bitlis Tatvan district after 25 hours of travel. The scenery along the route is great, especially during the winter.
Karabuk-Zonguldak train: do you want to travel in the wild? In that case, the Karabuk-Zonguldak train route is the perfect choice for you. The main point of the route is to view spectacular Black Sea geography. The train is in the regional train class and the journey takes approximately 2 hours 50 minutes.
Taurus Express: Do you want to travel to the heart of the steppe? Taurus Express goes to Konya and then returns to Adana. Many historic bridges, beautiful red pine forests, steppe geography and the Taurus Mountains are exhibited during the wonderful train journey.
International train routes;
Orient Express: Venice Simplon Orient Express, a legendary journey from Paris to Istanbul or Istanbul to Paris on one of the most luxurious train services in the world. It is one of the world's most iconic train journeys. A true definition of adventure and luxury you will never forget.
---
See Other Blogs
What should for Stress-free Holiday?
What you should do in Side?
Antalya, Turkey: A city guide
Private & Shuttle Transfer in Antalya, Belek, Lara Hotels
Transportation to Antalya Airport
Places to visit in Antalya, Belek, Side, Kemer, Antalya, Lara, Kundu
Popular Cities to Visit
Travel to Antalya
Book airport transfer in Antalya
Turkish Tea Culture