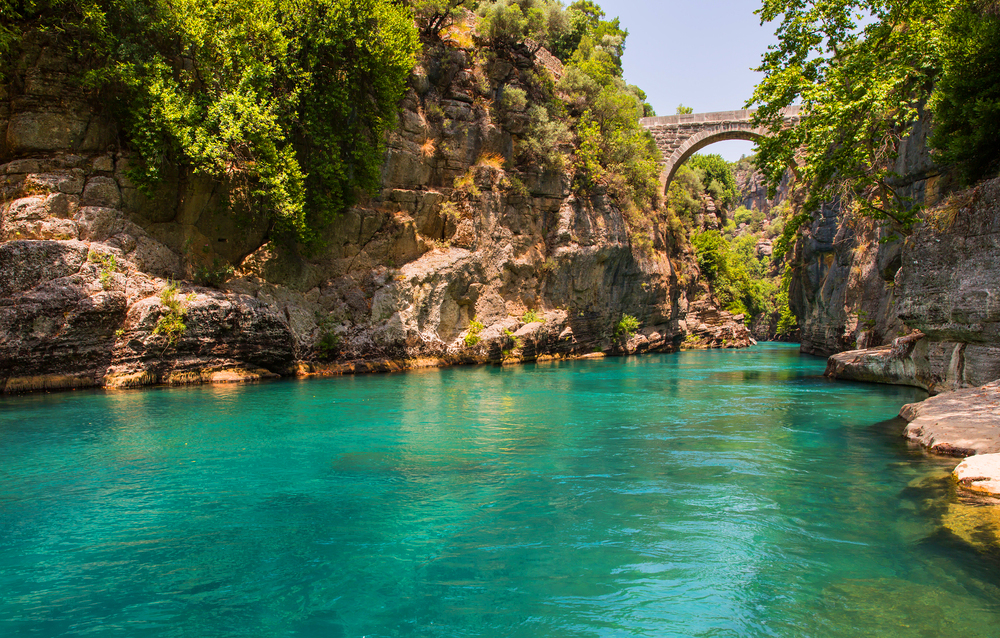 Canyoning Experience In Turkey
There are many gorges and canyons in Turkey where canyoning is organized. Each offers something great for adventure seekers. You should try this pure adrenaline.
Canyoning is a relatively new and exciting outdoor activity that involves walking, scrambling, climbing, jumping and rappelling through a canyon. Wet, wild and absolutely unforgettable. Jump into clear cool pools of water, rappelling from waterfalls. Sometimes swimming through narrow passages, sometimes climbing rocks, sometimes walking.
Turkey's canyons provide something astonishing and pure adrenaline for adventure seekers. In Turkey, canyoning guides are professionally qualified and experienced. No previous experience is needed, just a little bit of adventure and a reasonable fitness.
Most spectacular Canyon;
Aegean: Akdag Tokali Canyon, Butterfly Valley, Esen Creek Canyon, Kapuz Canyon, Saklikent Canyon, Ulubey Canyon.
Mediterranean Sea: Ahmetler Canyon, Goksu Canyon, Goynuk Canyon, Guver Canyon, Hacioglan Canyon, Kaputas Canyon, Koprulu Canyon, Lamas Canyon.
Black Sea: Aydos Canyon, Catak Canyon, Coruh Valley, Ersizdere Canyon, Horma Canyon, Incekaya Canyon, Incesu Canyon, Kirpe Canyon, Valla Canyon, Yazili Canyon.
Marmara: Ballikayalar Canyon, Harmankoy Canyon, Sahinderesi Canyon, Tuzla Canyon.
Anatolia: Ihlara Valley, Karanlik Canyon, Kazankaya Canyon.
---
See Other Blogs
Private & Shuttle Transfer in Antalya, Belek, Lara Hotels
Places to visit in Antalya, Belek, Side, Kemer, Antalya, Lara, Kundu
Antalya, Turkey: A city guide
Travel to Antalya
Turkish Tea Culture
Book airport transfer in Antalya
What you should do in Side?
What should for Stress-free Holiday?
Popular Cities to Visit
Transportation to Antalya Airport