Select Your Vehicle Type

2

Booking Informations

3

Payment

4

Confirmation
Booking Details
Power Electric Wheelchair
Delivery Type

I want delivery to my location

Delivery Location

-

Delivery Location

-

Pick-up Date / Time

-

Drop-off Date / Time

-

Rental Day

-
Payment details
Rental Price
---
Delivery Fee
---
Round Trip Airport Transfer
---
Extra Services
---
Extra Services
Total price (All inclusive)
0.00

€
Power Electric Wheelchair
Power Electric Wheelchair
Delivery Type

I want delivery to my location

Delivery Location

-

Delivery Location

-

Pick-up Date / Time

-

Drop-off Date / Time

-

Rental Day

-
Informations about your booking
Rental Price :

0.00

€
Rental Day :

0

Day
You can collect your rental equipment from our office at the airport
Select your package
Informations about Airport Transfer
---
* You must be at the airport 1 hour before take off time for domestic flights and 2 hours before take off time for international flights
Passenger Information
It is mandatory to provide the name and surname of all passengers travelling in the vehicle
Passengers
Extras
Remarks
Please choose a valid payment type from the options below in order to proceed to confirmation.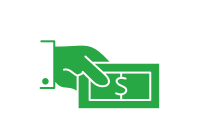 You can pay in cash on delivery
Expiry Date ( Month / Year )
Please double check your payment information before proceeding. If payment fails, you would still have a chance to pay on 'My Booking' page.